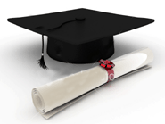 THE FIRST RECOGNISED PAN-EUROPEAN MARKETING QUALIFICATION

Click here to read more…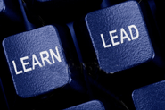 THE BEST MARKETING EDUCATION WITH INTERNATIONALLY FAMOUS TEACHERS

Click here to read more…


The EADIM European Certificate in Direct and Interactive Marketing
This is the first course to be offered by EADIM.

After formal review in Brussels by The PEACC Committee of the Federation of European Direct Marketing Associations – FEDMA – it was granted official recognition.

It calls for a full year of demanding study, guided by internationally recognised teachers and practitioners. Upon successful completion you will:


| | |
| --- | --- |
| | Understand the principles, strategies and tactics of direct and interactive marketing |
| | Know how to establish and manage a marketing budget for optimum Return on Investment |
| | Know how plan, implement and evaluate successful campaigns – online and offline |
| | Be able to exploit data and build profitable relationships with their customers |
| | Have a broad understanding of all aspects of direct and interactive marketing in all media, for all normal types of organization in all circumstances. |
What this Certificate confers
This course will provide you with a formal, recognised qualification – one which demonstrates you fully understand the theory and practice of direct and interactive marketing.

It will also supply organisations with a stream of properly qualified individuals. And since better people are one of the great secrets of competitive advantage, the value of this is hard to overstate.


Timing
The course starts with a week of live training in Brussels in September (7th – 13th), followed by a full year of on-line distance training, with interactive seminars and assignments to complete.

At the end of the year, you will sit an exam. By passing you will gain a formal qualification that is officially recognised everywhere in Europe – and indeed elsewhere in the world. (click here to read more about the structure of the course).

To ensure the quality of education, numbers are strictly limited, and applicants must be able to speak English – and have a degree or experience in marketing (click here to read more about who should attend)


What does the certificate course cover?
It covers everything from what D&DM is and how it evolved, to European legalities.

You discover all about database, research and testing, finances, customer value, the difference between online and offline, print and production, secrets of creative – right down to how to succeed in your career.

You also learn about logistics and fulfilment, selling to business, charity, financial services, mail order, publishing, the various media from direct mail to TV, e-mail, the telephone, websites, loyalty schemes and CRM.

In fact everything right down to how you write a business or marketing plan and recruit good people.

(click here to read the full syllabus)
Who will teach you?
Perhaps the most impressive galaxy of international experts any such course has ever offered.

Drayton Bird, has taught in 43 countries; he was the leading trainer for Ogilvy and Mather direct worldwide, later creating and conducting a special training course for American Express senior executives. He was named Teacher of the Year by the U.K. Institute of Direct Marketing.

Many leading business thinkers, teachers and practitioners are contributing including Professor Srikumar Rao whose pioneering work on Creativity and Personal Mastery has been praised in The Wall Street Journal, Time, Fortune and many other publications.

Others include Ales Lisac, leading Slovenian teacher and entrepreneur, who has worked successfully in six European countries, Steve Harrison, winner of more Cannes direct creative awards than anyone in the world and Rowan Gormley, co-founder with Sir Richard Branson of three successful Virgin companies.

(click here to read more about your teachers)

If what you have read interests you, we suggest you to keep browsing through the website and find out all the details about EADIM's first European Certificate in Direct and Interactive Marketing.

If after doing so you still have questions, please contact us. We always aim to reply promptly.

Or simply book your place here.