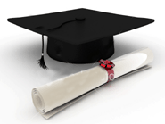 THE FIRST RECOGNISED PAN-EUROPEAN MARKETING QUALIFICATION

Click here to read more…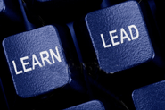 THE BEST MARKETING EDUCATION WITH INTERNATIONALLY FAMOUS TEACHERS

Click here to read more…


Who will teach you?
When you look back at your days at school, college and university, you will surely recall that there were different kinds of teachers.

There was Mr. Knowledgeable who made you wonder how come a human brain can store so much.

There was the down-to-earth practical teacher who gave lots of examples you've never forgotten.

And maybe you remember best of all the passionate ones who inspired you with their love of their subject.

Between them they could make you believe it was all worthwhile, that you could do more than you ever imagined.

At EADIM you will find all three.

You will find the essential theory; the practical knowledge you need; the examples from real business.

And every now and then, you will find the inspiration.

Spare a little time to learn more about who will be teaching you:


Drayton Bird – Dean of the Faculty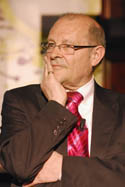 Drayton Bird has long been one of direct marketing's best known teachers and authorities.

The Chartered Insititute of Marketing named him, with others such as Tom Peters, Ted Levitt and Philip Kotler, one of the 50 individuals who have shaped modern marketing.

As one advertising agency head has commented, he "doesn't just teach. He inspires you."

He was the leading trainer for Ogilvy and Mather direct worldwide, later creating and conducting a special training course for American Express senior executives. He was named Teacher of the Year by the U.K. Institute of Direct Marketing. Click here to find more about him (a lot more)!


Srikumar S. Rao
Srikumar S. Rao has been featured in dozens of publications including the New York Times, the Wall Street Journal, the Financial Times, the London Times, Time, Fortune, Business Week and India Today.

His Creativity and Personal Mastery course is one of the highest rated at Columbia Business School and London Business School, and the only course at a top business school with its own alumni association.

His book, Are YOU Ready to Succeed? Unconventional Strategies for Achieving Personal Mastery in Business and Life is an international bestseller, translated into many languages. He is an adjunct professor at London Business School, a visiting professor at the Haas School of Business at the University of California at Berkeley and on the faculty of the C. W. Post campus of Long Island University.

Rao was an executive with Warner Communications, the Continental Group, Data Resources and McGraw-Hill. He has consulted with and taught in the corporate programmes of firms like Verizon, Symbol Technologies, Northrop-Grumman, Reuters, Sony, RCA, Pan Am and Olympus.

He has written dozens of articles for major business magazines and was a contributing editor for Forbes, Financial World and Success.




Steve Harrison

The UK's leading advertising journal, Campaign magazine, described Steve Harrison as "the greatest dm creative of this generation."

Over the past 15 years, Steve has won more UK DMA awards than any creative director in London and more Cannes Lions Direct awards than any creative director in the world.

He has been European Creative Director at OgilvyOne and Worldwide Creative Director at Wunderman. In between he founded his own agency, Harrison Troughton Wunderman, quickly establishing it as the worldwide creative benchmark.

For over ten years he has been a lecturer at the UK Institute of Direct Marketing, which last year made him an Honorary Fellow in recognition of his contribution to the industry and commitment to training.






Alastair Tempest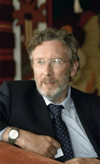 He was appointed Director General of FEDMA in September 1999, having been Director General of FEDIM from February 1992, and of the European Advertising Tripartite since 1989. From 1992-94 he was Director European Affairs, Readers' Digest, and from 1980 to 1989 he was also Director of External Affairs for the European Association of Advertising Agencies. He has a Masters degree in European Economic Studies from the College of Europe, Bruges. He has made his career in European public affairs strategy and policy of commercial communications. He is also Chairman of FEDMA's Pan-European Education & Assessment Committee (PEEAC) which certifies educational institutions to teach direct and interactive marketing subjects.






Ales Lisac

Because Ales Lisac has lived through the political and economic changes in what was Yugoslavia he brings a unique insight into what marketing can achieve in turbulent times.

Ales is an inspiring, highly entertaining teacher, having been named "Best Slovenian Speaker of the Year" and Best Professor of the Year" twice. He is also a successful entrepreneur, publisher, telemarketer, seminar organiser, an excellent copywriter and a sought-after consultant who has worked in six European countries.

He started one of Slovenia's first private firms, ran the first private American MBA programme in Slovenia and organises the Slovenian Direct Marketing Championship – the only one where the winner is not chosen by a jury but through testing on real cases.

He has taught more than 25000 Slovenian entrepreneurs and organized the largest marketing seminar in Slovenia ever – 4000 participants. The profit improvements he has consistently produced for clients in many fields are quite remarkable – as is his ability to explain how he does it.

He has written three books, plus hundreds of business articles and newsletters.






Rowan Gormley

Rowan Gormley is a remarkably successful entrepreneur, a highly motivating manager and a compelling speaker and teacher. He also writes superb copy.

In association with Sir Richard Branson, he and his colleagues have founded three firms which have all gone on to great things: Virgin Wines, Virgin Money and the Virgin Bank, now called the One Account.

Rowan first qualified as an accountant – disastrously, in his view, for he soon discovered that he hated detail, repetition and formality.

Before founding the three Virgin businesses mentioned, Rowan had "7 glorious years in private equity", but always wanted to do his own thing. As he puts it, "Only Richard Branson was brave/foolish/rash enough to give me the chance. Nevertheless, due largely to a brilliant team behind me, we succeeded".




Malcolm Auld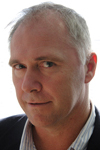 Malcolm is one of the dynamic Australian direct marketing industry's pioneers – and an exceptionally fluent and engaging speaker and trainer.

He has over 30 years experience, starting at 22 as National Marketing Manager of TNT. After setting up his own consultancy, at 28 he became Head of Ogilvy & Mather Direct in Australia and the youngest Ogilvy & Mather board member in the world. He has also run agencies for J. Walter Thompson and EuroRSCG Partnership, and his e mail company BuzzMail, was Australia's first specialist e mail marketing agency.

Malcolm's first book, Direct Marketing Made Easy is the largest selling marketing text in Australia, whilst his second, E mail Marketing Made Easy was the first non American book on the subject.

Malcolm has educated executives in 15 countries, creating and delivering Certificate Courses, Seminars and Workshops on numerous direct marketing–related topics including Digital marketing, E-mail marketing, Branding, Business-to-Business marketing, wine and financial services marketing.

Today he runs his own agency, Malcolm Auld Direct and The Marketing Campus, a specialist marketing publishing and education company.






Brian Thomas

Few people in the world have a range of achievements and teaching skills to match those of Brian Thomas.

He has been in marketing and management for almost 40 years, having held senior positions, advised and conducted training for an astonishing range of firms and agencies in Europe, the U.K., Australia and Asia.

These include GUS – Britain's largest mail order firm – BP, Sun Microsystems, Zurich Insurance, O & M Direct, which he helped become Europe's largest direct marketing agency, FCB, Saatchi & Saatchi Direct, the Chartered Institute of Marketing and the Institute of Direct Marketing, where he is a Course Director for residential courses.

During his career he has written and delivered more than 1,400 seminars and workshops, and has been personally responsible for more than 700 marketing campaigns.

He wrote the Royal Mail Guide to Direct Mail for Small Businesses and his book Direct Marketing in Practice is current course textbook for all students of the IDM Diploma in Direct & Interactive Marketing.

In 1999 he was twice honoured by the Institute of Direct Marketing, receiving their award of "Educator of theYear" and becoming an Honorary Fellow.






Jon Epstein

The intelligent use of data lies at the heart of direct marketing, and few people in the world know as much about this as Jon.

His experience covers all aspects of General Management, Sales and Marketing activity, in the UK and internationally. He has had director level marketing roles at Amex, Citibank, and Coca-cola & Schweppes. In 1995 he created 'RESU£TS R US' a leading database marketing business, which he sold to Wegener, before founding 'r-cubed', a leading targeted marketing services company.

Jon He has pioneered several significant data-driven profit generating developments, transforming customer management and contact effectiveness.

He is a very entertaining speaker and teacher who has delivered keynote addresses at the French VAD European summit in Lille, for the Australian Direct Marketing Association in Sydney, Melbourne, and Brisbane, and at the Czech Annual Direct Marketing Day and Data Conference, in Prague.

Jon has a degree in Management Sciences.






James Johnson-Ferguson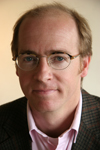 Direct marketing is a detail business. Sound logistics are essential to profit. James Johnson-Ferguson's firm, Catalogue Services manages projects to improve clients' profitability. James acts as a Marketing Director, specialising in reducing costs to optimise return on investment - the cheaper the mailing pack the more can be mailed profitably (other things being equal). James has 21 years' direct marketing experience starting with five years at James Meade Limited, the successful mail order firm. He worked at a specialist Direct Marketing Consultancy for six years before starting his own firm,. James has an MBA from London Business School.




Nicola McCormick

Nicola McCormick has a rare gift; she can make legal matters seem not merely clear, but fascinating She has made a special study for the purposes of EADIM.

Understanding legalities is utterly vital, as especially since the advent of the database, legal implications have grown in importance - and this has accelerated with the growth of online marketing.

Nicola is a partner at Michael Simkins LLP, a respected London law firm specialising in media where she heads the advertising & digital media group. She has focussed on the marketing sector for over 11 years, advising specifically in relation to online advertising.

She advises on the generation of audiovisual content for mobile distribution and online streaming, the sponsorship of content generated by users and the use of social media.

Many of the largest advertising, digital and integrated agencies and brands consult her on content, regulatory and contractual issues. She has also worked as head of legal at one of the UK's largest advertising agencies dealing with everything from talent contracts to mobile content projects and advertiser funded programming.






Paul Mitchel
Paul Mitchel is uniquely positioned to give you an insight into what it takes to work and succeed in a highly competitive, sophisticated market.

Paul is head of direct marketing for Everest, one of the largest home improvements firms in the U.K. Beneath a quiet exterior he conceals a keen mind and exceptionally good judgement about what works, what doesn't, and why.

His background is in data management where he defined and implemented one of the most imaginative direct marketing programmes for a consortium of firms made up of Unilever, Cadbury-Schweppes and Kimberly-Clark.

In his present role he has overseen an unbroken continual series of annual sales and profit records based on press, radio, direct mail and door to door with an exhaustive series of tests using a roster of agencies with a budget of £15 million annually.