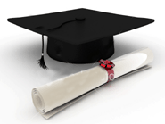 THE FIRST RECOGNISED PAN-EUROPEAN MARKETING QUALIFICATION

Click here to read more…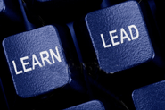 THE BEST MARKETING EDUCATION WITH INTERNATIONALLY FAMOUS TEACHERS

Click here to read more…


How much do you know about DM?


For the answers, you need to jump on to our password protected area of the site. Registering at the bottom of the page - it takes two seconds.

1. What happens if you follow up a mailing or e-mail a week later with exactly the same proposition – even the same copy?

2. How likely to reply is someone who has entered a contest you have run, compared to someone similar, but with whom you have had no contact?

3. When is personalisation important - and when not?

4. Which headlines work better, long or short?

5. Which kinds of pictures gain most attention?

6. Which factors make people most likely to respond to a mailing?

7. What is a yes/no option? And why does it matter?

8. Who coined the phrase "Direct Marketing"?

9. What is a Personalised URL?

10. Which kind of e-mails usually work better – plain text or HTML with pictures?

11. Can research predict results?

12. What is member-get-a-member called on the internet?

Want to see the answers?

Choose a user name and password right now and see how you did!

Already registered? Click here to log in.