Would you like to leave your competitors in the dust? Would you like to dominate your market?

How about getting new sources of profit that others have never heard of? Or finding out how to work less hours and make more money?

Of course you would. Which is why this exclusive EADIM program is where you need to be. Over three information-packed days, you'll learn exactly how it's done. Not from academics or theorists, but from acclaimed business leaders who have done it - and are doing it right now.
Why is direct and interactive marketing - on the internet, and off - so successful?
The answer is simple: it takes the guesswork out of your promotions. You know what your money is producing and where the most profit is coming from.

With an exceptional lineup of speakers, you'll have the chance to listern to - and meet - people who have made their fortunes in this kind of marketing. They tell you how they've done it. And show you how you can do it too.





By investing in this EADIM event, you can reach your goals through marketing training unlike anything available through any ordinary marketing school or online course. Even the world's best business schools can't match the learn-while-you-work approach on offer.
What makes EADIM's program so special?
For a start, we supplement the intensive 3 days' traditional, face-to-face teaching with 12 hours of information-packed webinars (which you can download for revision at any time).

What's more, you'll see exclusive interviews I've filmed with marketing greats - plus detailed analysis of important creative examples, also by me. At the end of the year, you can take an optional examination to gain an EADIM certificate (and yes, it is included in the fee).

Of course, committing to a three-day program is not for everyone. It takes a serious commitment and a real determination to succeed. But the results are extraordinary. Attendees say EADIM has changed their lives in many different ways.

Some, for example, discovered how to make money where they were losing it. Others started new businesses from scratch - often leaving highly paid jobs to do so.

All previous attendees of EADIM's 3-day event, without a single exception, have been delighted with the course content. And so will you. You can check out what some of our previous delegates said about our program right here. And this year's event promises to be even better.
Not your standard faculty. Or format.
You won't find most of our speakers on any other event like this. That's because many simply don't normally teach. To be honest, I've called in a few favours to get them to appear.

No marketing school anywhere offers anything quite like this - in format or in faculty. And it is here now, for you. Ready to take you or your firm and colleagues wherever you want to go.

Places are limited, as it takes place in an exclusive boutique hotel in London's West End. But at £2000 plus VAT, it is exceptional value (The identical webinar series and supporting material alone normally cost £1007). And if you've already attended the Copywriting or Branding seminars, you can get a discount on your EADIM booking price.

A wise man said the secret of success comes in three parts. First, decide what you want to do. Most people have no idea. Second, decide what you are prepared to give up to do it. Most people aren't willing to make real sacrifices.

And the third part? Do it. Most people just talk about doing something - and that's as far as it gets.

Does this course fit in with what you want to achieve? Will you invest three days and a year's online webinars to achieve your goals?

Make the decision. And book now, while there are still places left.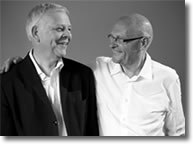 19th October, Cavendish Hotel, Jermyn Street, London
Presented by Drayton Bird and
James Hammond, The Brand Doctor
Branding is the most misunderstood business subject. Yet it is the one critical factor above all else in achieving business success, regardless of the product or service. Together, Drayton and James will show you what a powerful brand can achieve...and how to create one.

Drayton will explain how branding is tied to marketing and can't be separated, plus how to use branding to achieve better results both online and offline.

James will take you through his unique four-stage EPIC™ formula that will show you how to build a winning brand for your business. He'll also reveal the one 'secret' ingredient that most businesses completely fail to include in their marketing efforts. If you're serious about building a winning brand, this is definitely one day you shouldn't miss.
* If you attend EADIM the branding day is free ONLY if you don't have any other prior discounts.
* If you attend EADIM and already have a prior discount you can book the branding day for just £397 plus VAT.
If you'd like to sign up as an affiliate and receive a commission on any EADIM bookings you are responsible for, simply click here to sign up and you'll be given an affiliate link you can share.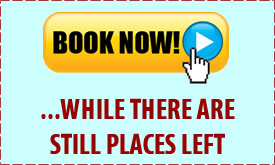 HERE'S WHAT YOU WILL LEARN
Understand the principles, strategies and tactics of direct and interactive marketing, online and off.
Know how to establish and manage a marketing budget for optimum Return on Investment.
Know how to plan, implement and evaluate successful campaigns - online and offline.
Be able to exploit data and build profitable relationships with your customers.
Have a broad understanding of all aspects of direct and interactive marketing in all media, for all normal types of organization in all circumstances.
Understand what makes the difference between successful and unsuccessful creative in all media - and know how to judge it.
Know what is happening in all the latest media and forms of marketing.
THAT'S NOT ALL...
You'll discover all about database, research and testing, finances, customer value, the difference between online and offline, print and production, secrets of creative - right down to how to succeed in your career.

You also learn about logistics and fulfilment, selling to business, charity, financial services, mail order, publishing and the various media from direct mail to TV, e-mail, the telephone, websites, loyalty schemes and CRM.
IN FACT, WE'VE LEFT VIRTUALLY NOTHING OUT!
Attendance at EADIM costs just £2000 plus VAT. If you're not taking advantage of any of our other discounts, you'll also be able to attend the Branding Day, on Wednesday 19th of October, absolutely free.